Glock 22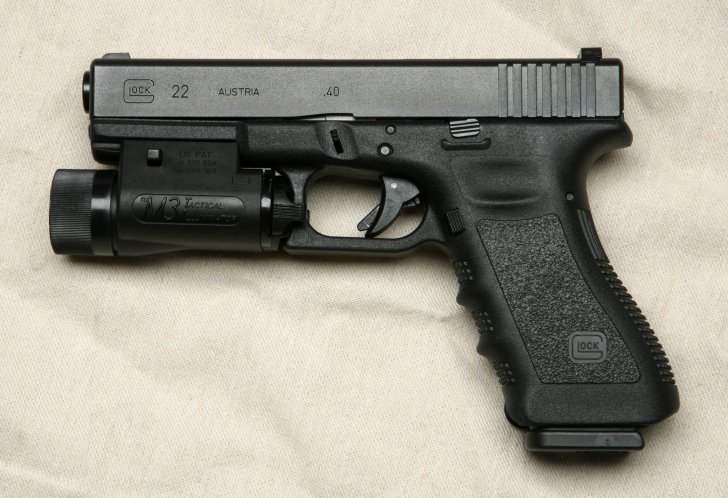 This is my Glock 22. It is a full frame handgun made by Glock and chambered in 40 Smith & Wesson. I also have a 357 Sig barrel for this gun. It has a 15+1 round magazine capacity. It is equipped with Trijicon night sights, and I have a Streamlight M-3 tactical light mounted on it.
I keep this weapon loaded in a handgun safe in my bedroom. I chose 40 Smith & Wesson for this gun because I believe it is the most effective cartridge for autoloading handguns.
I keep it loaded with Federal Premium Hydra-Shok 180 grain ammunition. Federal makes 50 round boxes of this stuff, and Denny Dennis Sporting Goods stocks them at a good price. So far, I have put 109 rounds through this gun with no problems.