Taurus 941 Revolver
The Taurus 941 is a lightweight 22 Magnum Rimfire revolver with an eight shot cylinder. This is the 941SS5, which is stainless steel with a matte finish and has a 5" barrel. It has fully adjustable sights and a reasonable sight radius (nearly seven inches). When fired single-action, the trigger is fairly nice. The full grip is slim and compact but fits my hand excellently.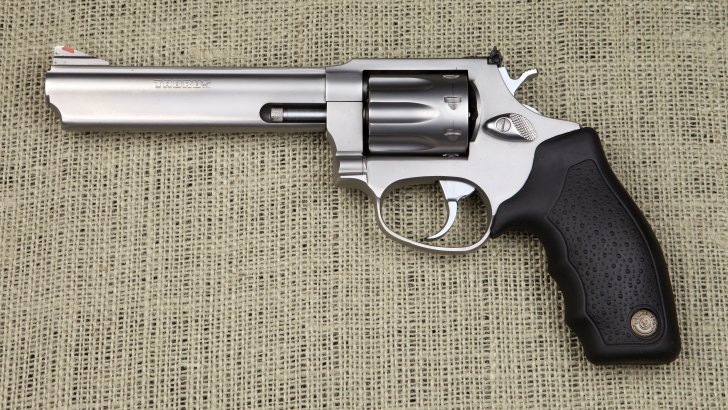 Taurus 941SS5
I will carry this sidearm when hunting small game in Missouri because it is capable of taking coyote. Since it is rimfire, it also has certain benefits with regard to various hunting regulations. I have a custom-made full-flap holster, which does well at keeping the debris out of my gun.
| | |
| --- | --- |
| Caliber: | .22 Magnum Rimfire |
| Barrel: | 5" |
| Finish: | Stainless Steel |
| Action: | double-action |
| Weight: | 27.5 oz. |
| Grip: | Black Rubber |
| Capacity: | 8 |
| Trigger: | ?? lbs |
I purchased this handgun new in box in 2010. Taurus claims it was manufactured in 2008.
Ammunition
Federal makes a 50gr JHP that looks well constructed, and that's what I carry in this gun. It should make for deep penetration on coyote, and it's probably the best choice for self-defense, as well.
I've also used CCI shotshells in this gun to good effect on snakes.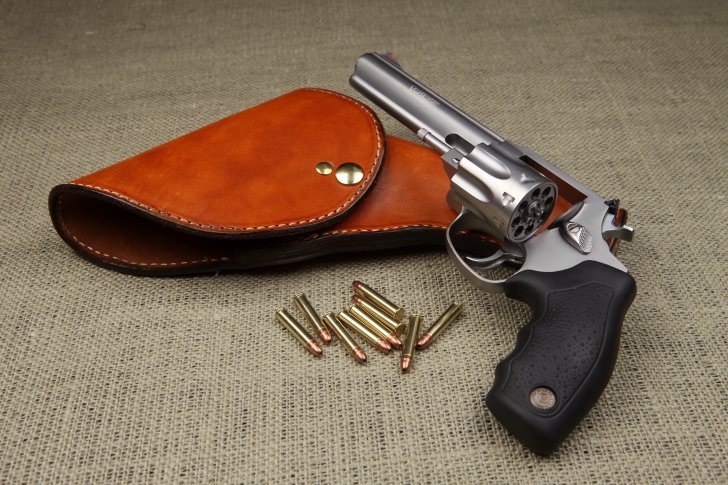 Holster
This full flap holster was made for me by J B Custom Leather in Ellisville, Missouri.
I applied some mink oil for the first time at the end of February of 2017.